The San Francisco Innovation Hangar welcomed 12,000 founders, angel investors, and VCs for Launch Festival last week. We've shined the spotlight on a few of the Festival's top ad startups, below.
Trakt empowers TV and movie lovers to take control of their content consumption. By downloading a plug in, viewers can track what they watch across devices and apps, discover what's trending, find where to watch, put together watch lists, and more. The platform tracks over 8.6M weekly video plays and monthly user retention rates are as high as 75%. All with zero marketing spend. Their most engaged and loyal fanbase? Millennial men – the same demo most likely to use ad blockers and one of the hardest audiences for advertisers to reach. Trakt presents an opportunity to glean powerful viewership insights and connect advertisers with entertainment fans in a relevant and meaningful way.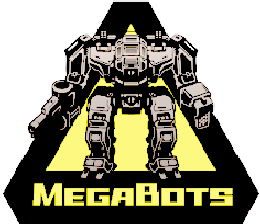 Giant fighting robots are hard to ignore. MegaBots are giant robots operated by humans (think Megazord) who duke it out in a competitive league (next duel coming August 2017). MegaBots social channels have already grown to a quarter of a million followers and the Bots have become a global media darling. For brands looking to reach sci-fi and eSports fans – MegaBots physical wow factor and digital reach pack a punch – and an impression – worth counting.
GeniusLink lets you layer multiple criteria within one smart link and their single, dynamic URL auto-redirects customers to the appropriate landing pages based on their language, location, device, date/time they click, and more – improving conversion rates between clicks and site actions. Plus, advertisers can A/B test landing pages, get detailed analytics and insights to maximize learnings, and create remarketing pools using tracking pixels from Facebook, Twitter, Google Adwords, and more. A tool every savvy marketer should have in their arsenal.
Purple is a messaging-first newsroom aiming to reinvent and reinvigorate journalism by empowering SMEs (subject matter experts) to build community through SMS and messenger. Users create channels about a topic and send out interactive stories covering exciting events live through messaging. Subscribers pay for access and interaction with these experts; Purple and the creators split the profit. As messenger platforms continue their rise (surpassing user base of social platforms as of 2015), so will the opportunity for brands to join the conversation. For more on this subject, check out this Medium post on Conversational Journalism.
From AI-powered platforms to human-operated robots and everything in between, LAUNCH Festival harnessed a brain trust of innovation and showcased dynamic innovation. Reach out to us for more information on how these and other emerging media startups can help you connect with consumers in new ways.