Join our Team!
What do we look for in a successful candidate?
Grit – Growth Mindset, Obstacles are Opportunities
Intellectual Curiosity – Diverse Thinking, Always Be Learning
Bias Towards Action – Get It Done
Integrity - Honest, Transparent, and Authentic
Knowledge – Expertise and Unique Perspectives
Simplicity – Making the Complex Easy to Understand
Enthusiasm – Passion to Do Great Work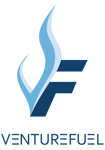 About VentureFuel
VentureFuel is an independent innovation advisory that helps the world's best organizations commercialize innovation to ignite change through startup collaborations. VentureFuel provides organizations across the public, private and non-profit sectors the tools to drive transformative change with less risk, more speed, and greater proximity to the consumer than traditional innovation models. Click here to learn more.